Francesco Meoli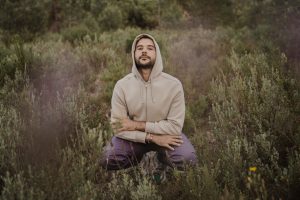 Francesco is a music producer, composer, session musician and keyboards player with over 10 years of experience in stages all over the world. He's the men behind some of the major pop music hits in Portugal, as producer and co-producer of records and songs that play on the radio, on television and on the big screen. 
As a music director, he won Best Live Performance at Iberian Festival Awards in 2016 and Best National Act in 2017 at Nova Era Awards, both thanks to his career with D.A.M.A. 
In 2020, as nāga, he launched his first EP "Call Me When You Get To The Moon", with low-fi, jazzy and dreamy pop vibes.
In addition to his work as a music producer, he's the co-founder and curator of InSound studios and co-founder of follow the frequencies, a holistic business company that works with the power of sound, frequencies and plants.